APESB Group receives institutional support from the Environment Ministry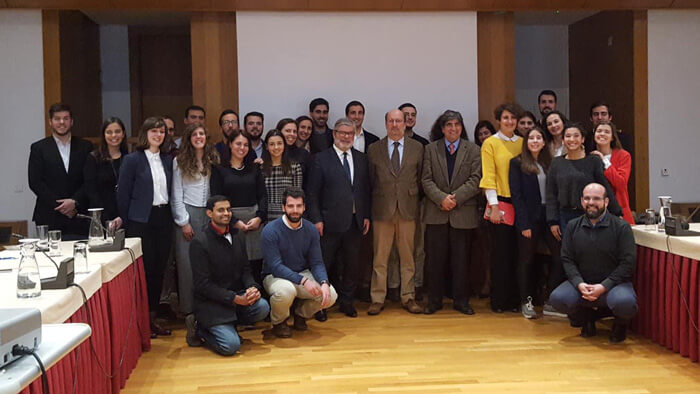 The Young Professionals Group of the Portuguese Association of Sanitary and Environmental Engineering for Waste (APESB), which is part of ECODEAL, was received at the beginning of February by the Environment and Energy Transition Minister, João Matos Fernandes, and by the State Secretary for the Environment, Carlos Martins.
This meeting allowed a presentation of the project, as well as a place to share different perspectives that the more than 30 members have for the future.
It was an excellent meeting to explore some questions about the policies and guidelines in the Circular Economy, Urban Waste Management, Blockchain, Urban Mining and Youth Employment. The theme of technology and empowerment of people deserved to be underlined due to its great importance and the need for a continued bet in these areas.
The State Secretary Carlos Martins took the opportunity to emphasize what is also the mission of the APESB Group: "We cannot be happy with what we already have, we have to look forward and do more and better."
The young professionals received institutional support for the year of 2019, attributed by the effort and merit with which they invigorate the waste sector through the exploration of innovative themes.
In the end, there was time for a message of appreciation that sensitized everyone present: "Life is not meant for a degree, it is meant to never stop learning. Learning happens every day."
ECODEAL is undoubtedly proud to be part of this group of young people!