ECODEAL has a new water tank to fight fires
ECODEAL has a new water tank for fires. Since it is an important element in fire combat, the private water reservoir was made by the company TOVIM BATISTA, whose tanks have the capacity to hold between 10 fightand 5000 cubic metres, constructed with galvanized sheets held together by bolts with an anti-seismic structure.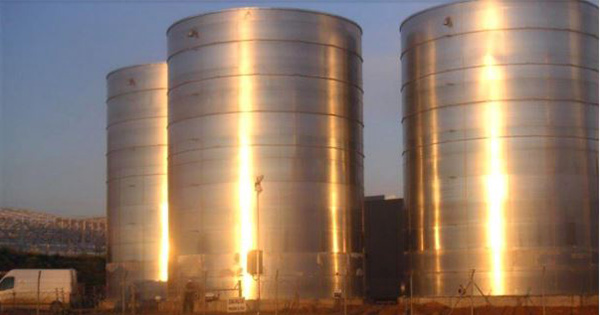 ECODEAL"s reservoir is completely leak proof and guarantees that the water is never in contact with the tank itself since it is supplied with a bag with an interior membrane made from 1mm of PVC to store the water. Therefore avoiding corrosion in the area of contact water/air.
Thanks to this membrane there is no need to waterproof the laying base of the reservoirs, therefore avoiding additional costs. In addition, the new ECODEAL water tanks are supplied with technical drawings as well as a certificate of approval.
Some other qualities of the TOVIM BATISTA work are the simplicity and safety during the installment: usually only two to four people are needed in order to assemble the equipment, there is no need to resort to complex means (for instance cranes), the equipment can be quickly installed with a very low probability of work accidents.